Viola Brings Tea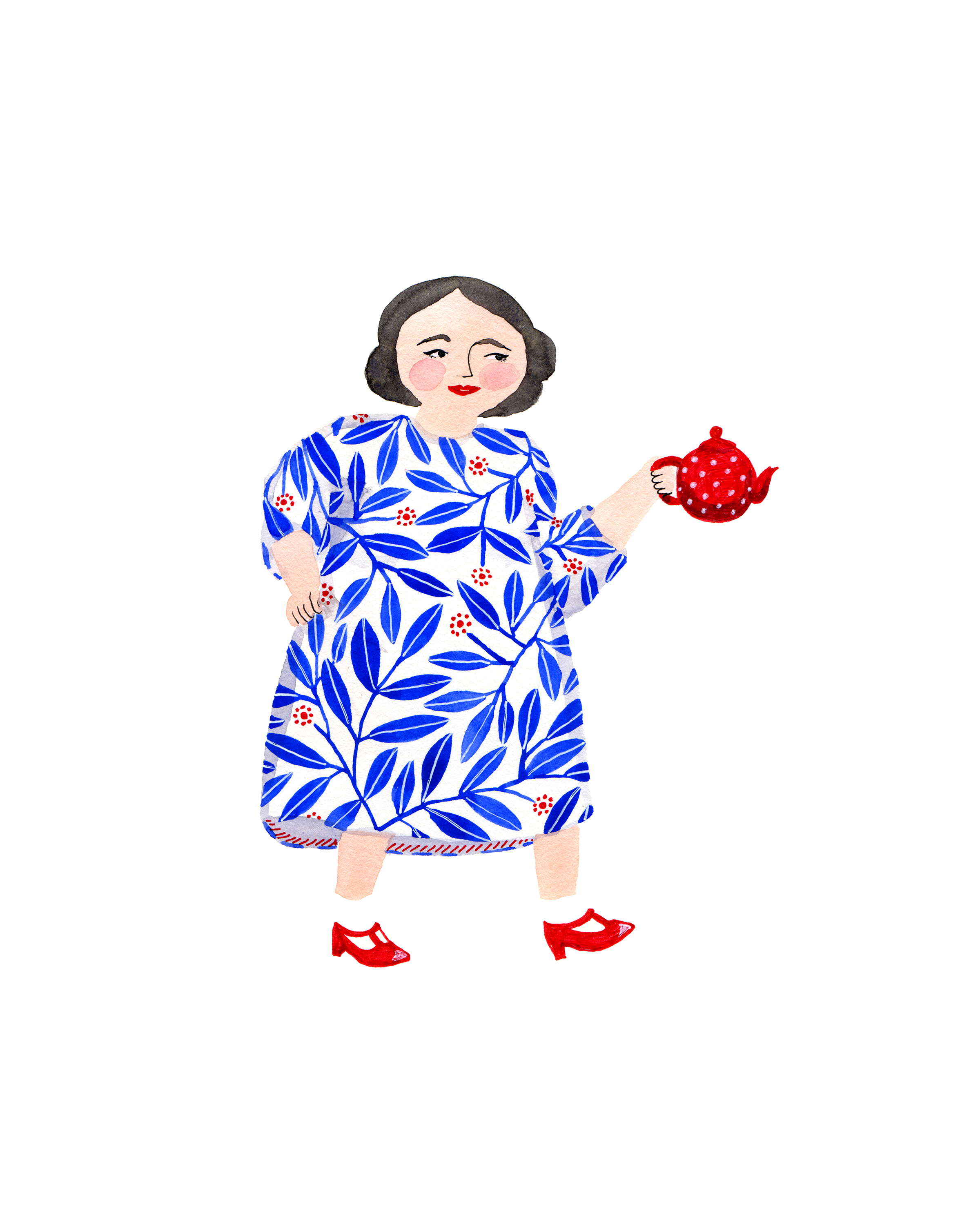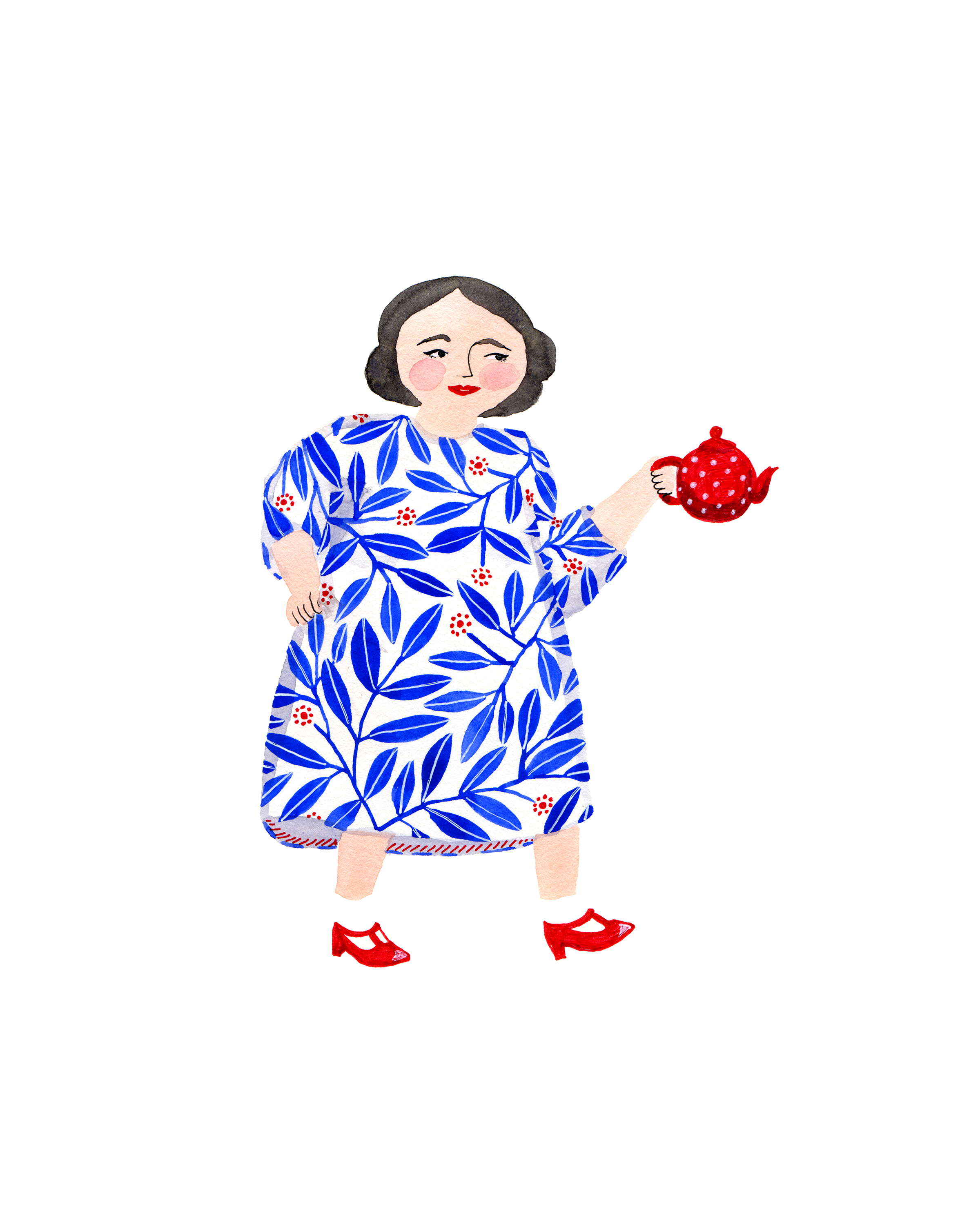 Viola Brings Tea
Viola loves to entertain, and she has honed her skills as a great conversationalist over many a pot of hot tea. A career diplomat, Viola is now retired, but still gets a thrill from connecting guests from around the world in her cozy parlour. Her cobalt brocade was hand-embroidered in Ceylon, where she travels annually to stock up on her signature tea blend, Enchanted Mist. Her cherry T-strap Mary Janes are one of many identical pairs that fill her closet and she insists they go with anything!
This is a signed archival print on premium photo rag bright white Hahnemühle paper. The art is printed on an 8x10 sheet with white borders so that the artwork fits comfortably in a standard 5x7 matte within a standard 8x10 frame, to make framing simple. Viola is sure to start a lively conversation in any tea parlour she inhabits.
Paper Choices:
For this particular print, you should be aware of the look of the paper, since the image floats on the paper and more of the paper will show in a frame. The Standard Matte paper is smoother and a much brighter white than the 100% Photo Rag Bright White Hahnemühle paper. The 100% Photo Rag paper is thicker and also super archival, so that is why it costs more. My personal preference is the Hahnemühle paper for this print, simply because I like the look of the paper. The print looks beautiful on either paper, though, so you should base your decision on which paper you would like the look of and how many generations you want this print to last. Either print should last a lifetime.