Edith & Snowflake (Blue)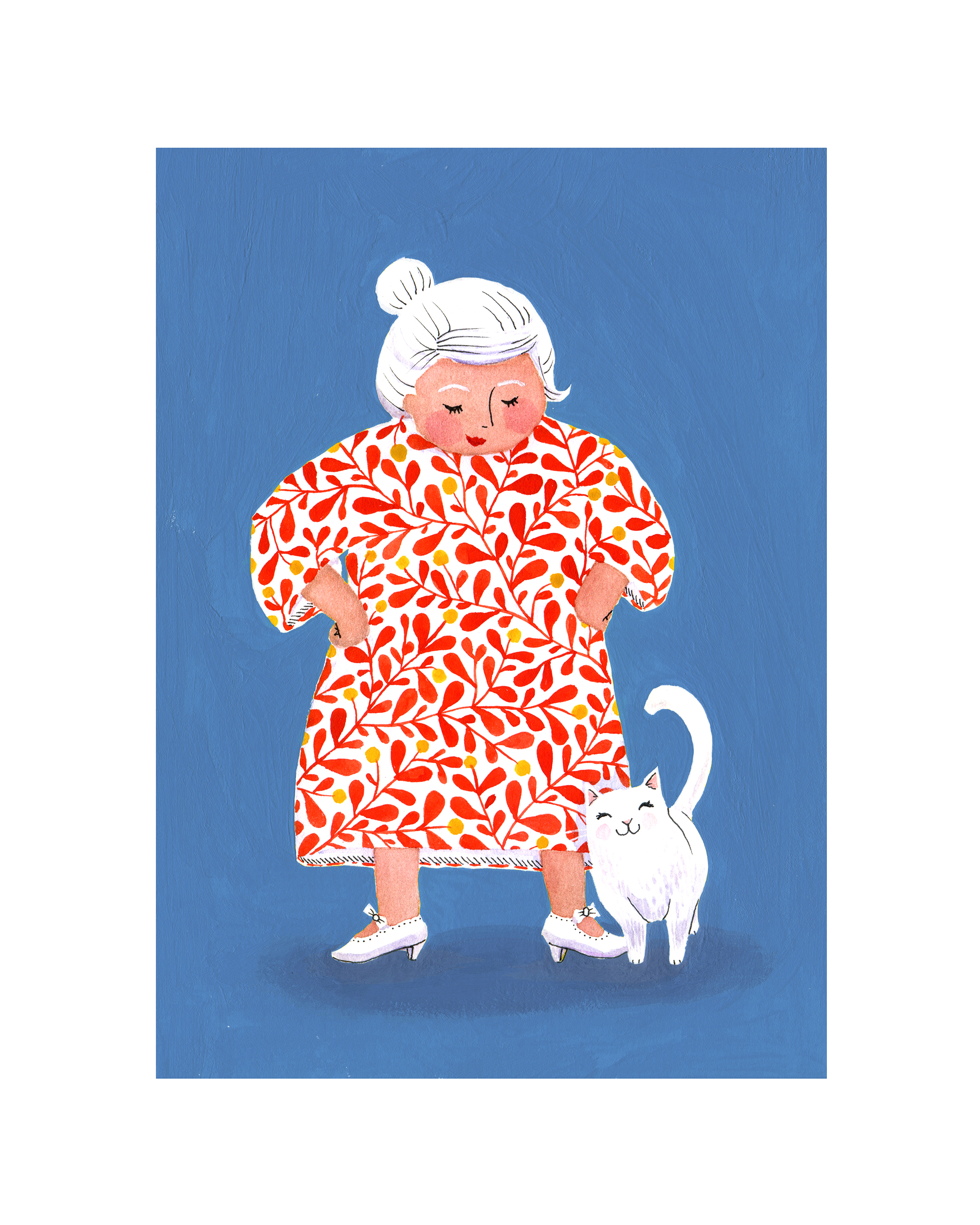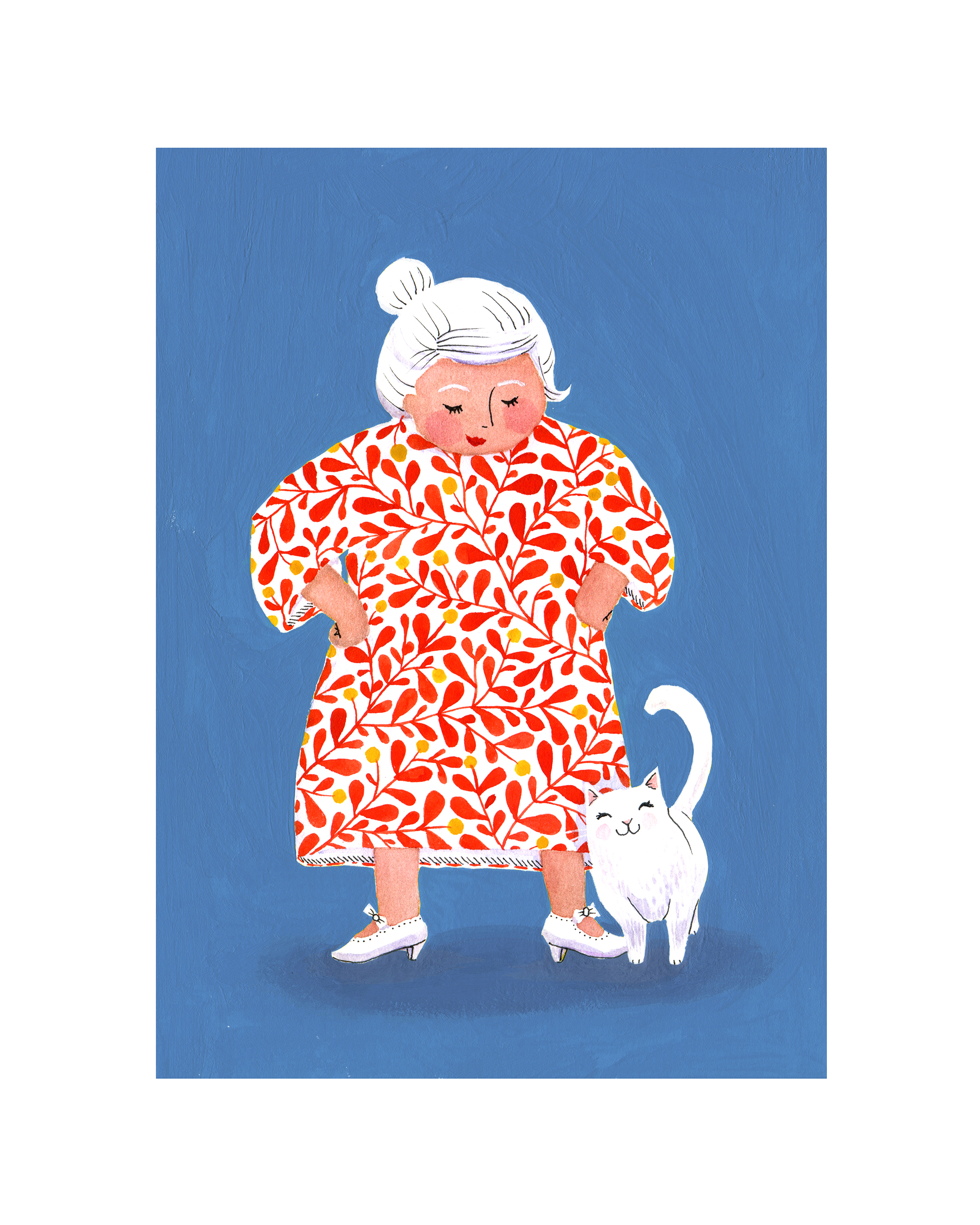 Edith & Snowflake (Blue)
Edith & Snowflake are constant companions. They enjoy Hawaiian music, watching televised ice dancing competitions, and they share a great love of fish. Edith never leaves the market without a fishy treat for Snowflake. Edith's housecoat was a gift from an old flame, and she wears it (along with other bold fashions) as she goes about her day.
This is a signed inkjet print of an original illustration created in watercolor, pen, and gouache, but the background color was digitally changed to blue instead of the original yellow. The art is printed on an 8x10 sheet with white borders so that the artwork fits comfortably in a standard 5x7 matte within a standard 8x10 frame, to make framing simple. Edith & Snowflake are sure to bring a pop of color and warmth to any room they inhabit.
Paper Choices:
This piece can be printed on your choice of standard matte paper or premium photo rag bright white Hahnemühle paper. For this piece, because so little of the paper is left bare, I recommend the standard matte paper. It produced prints nearly indistinguishable from the original that look excellent in a mat and frame. Both of the paper options will produce a print that lasts a lifetime, while the 100% photo rag should last for several lifetimes. If super-archival is your goal, then that is the way to go.